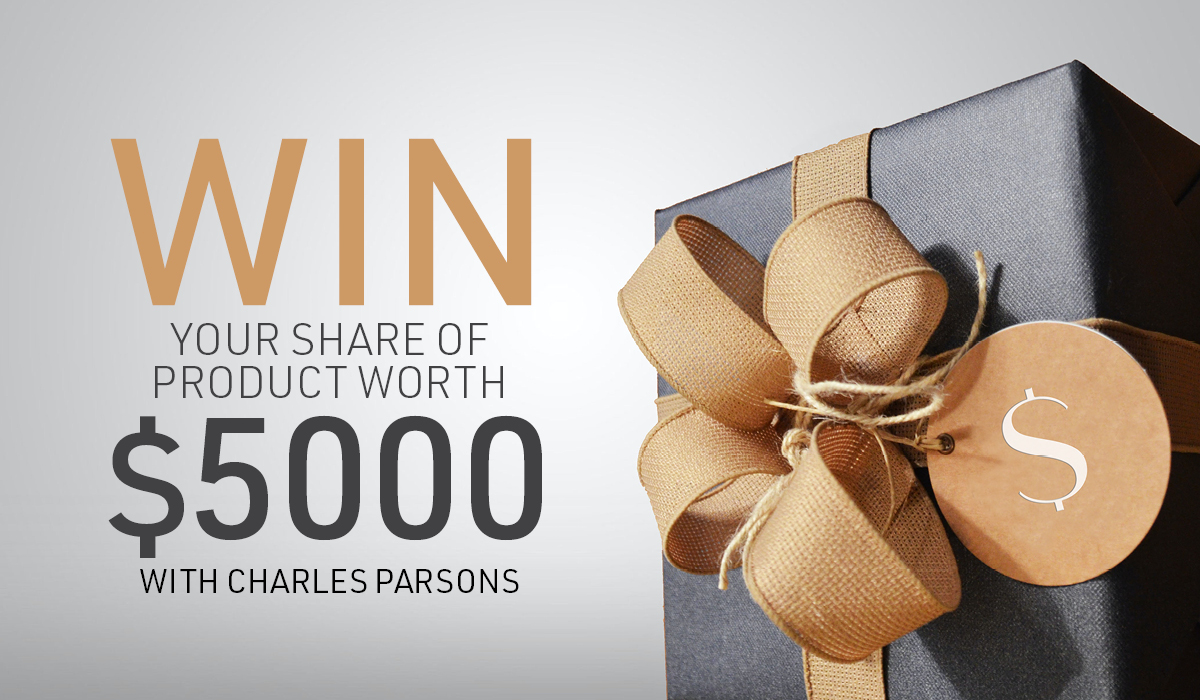 Place an order online this September for your chance to WIN* 
This September, we're giving away $5000 worth of Charles Parsons Interiors product to 5 lucky customers in New Zealand.
For your chance to win, all you need to do is place an order online with a minimum value of $500 + GST ($575 inc GST) by 2 October, 2020.
It's that simple.
The more you order, the greater your chances
That's right, there's no limit! Every order of $500 + GST or more that you place online until midnight on 2 October 2020 will earn you another chance to WIN.
Great prizes on offer
A total of 5 prizes will be drawn for New Zealand. Each winner will receive a voucher to spend on Charles Parsons Interiors product:
1st: $2,500 voucher
2nd: $1,000 voucher
3rd - 5th: $500 voucher
Where to Next?
Want all the details? Read the Terms & Conditions
Don't have a login? Speak to your Sales Rep now.
Need help ordering? Watch the 'How To' video
Still have a question? Contact our friendly Customer Service Team
Ready to go? Login now and place an order
* Promotion subject to terms and conditions.